White Papers
SalaryExpert, powered by ERI, provides salary survey data trusted by the majority of Fortune 500 companies. With a PhD-level research and development team in house, SalaryExpert provides the most accurate and up-to-date compensation data for companies of all shapes and sizes.
Recently Published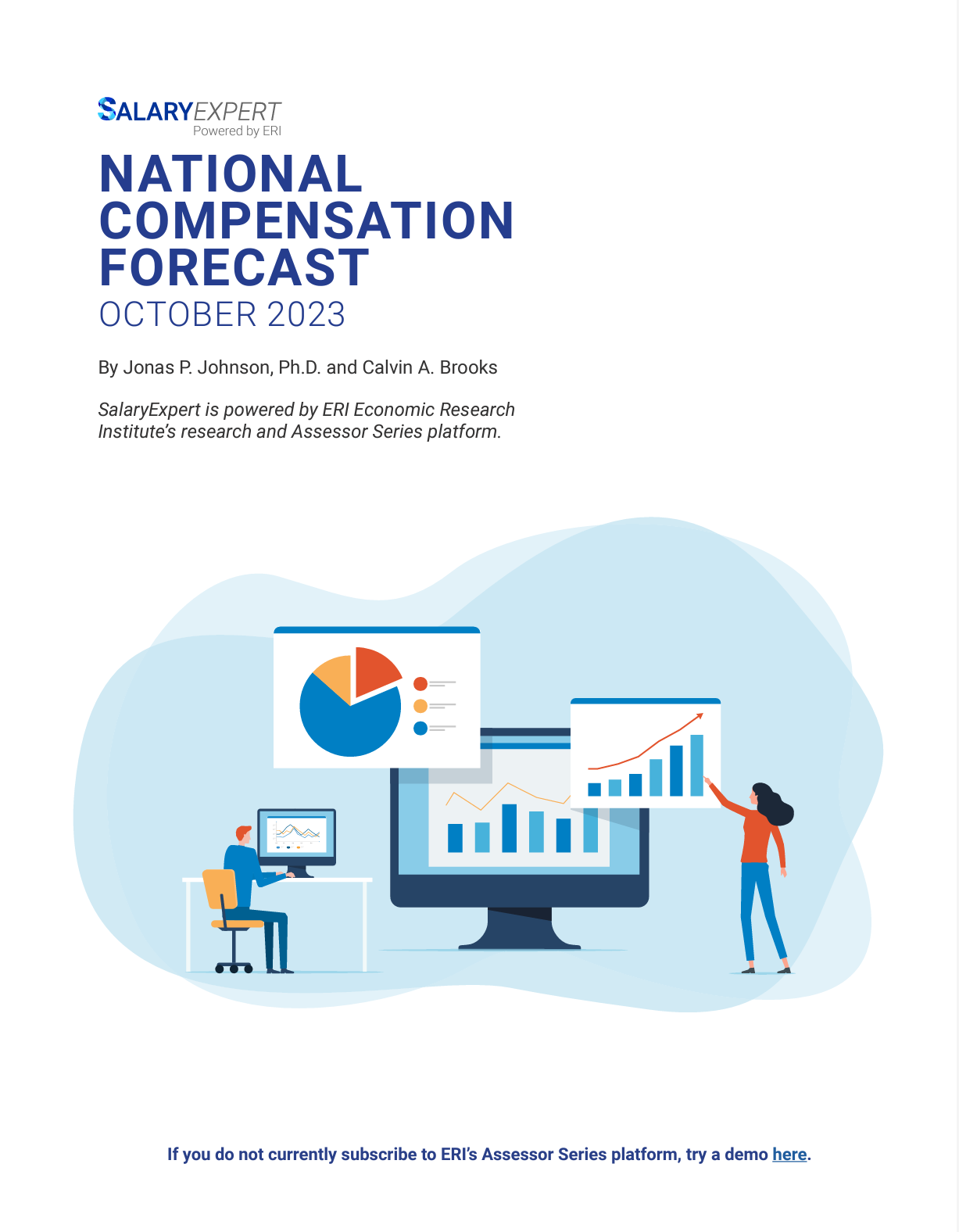 Compensation Changes - SalaryExpert examines the rates at which salaries have increased and provides guidance on the expected salary increase for the upcoming year with an update released quarterly.
Salary Trend Analysis - Review overall compensation trends from the last 20 years and the annual growth among occupations, including Health Care, Sales, and Information Technology.
Yearly Predictions - Actual compensation movement in the third quarter of 2023 (published October 1, 2023) saw a lower level of growth at 0.94%, below July's rate of 1.17% and April's 1.1% rate of growth.
Download Now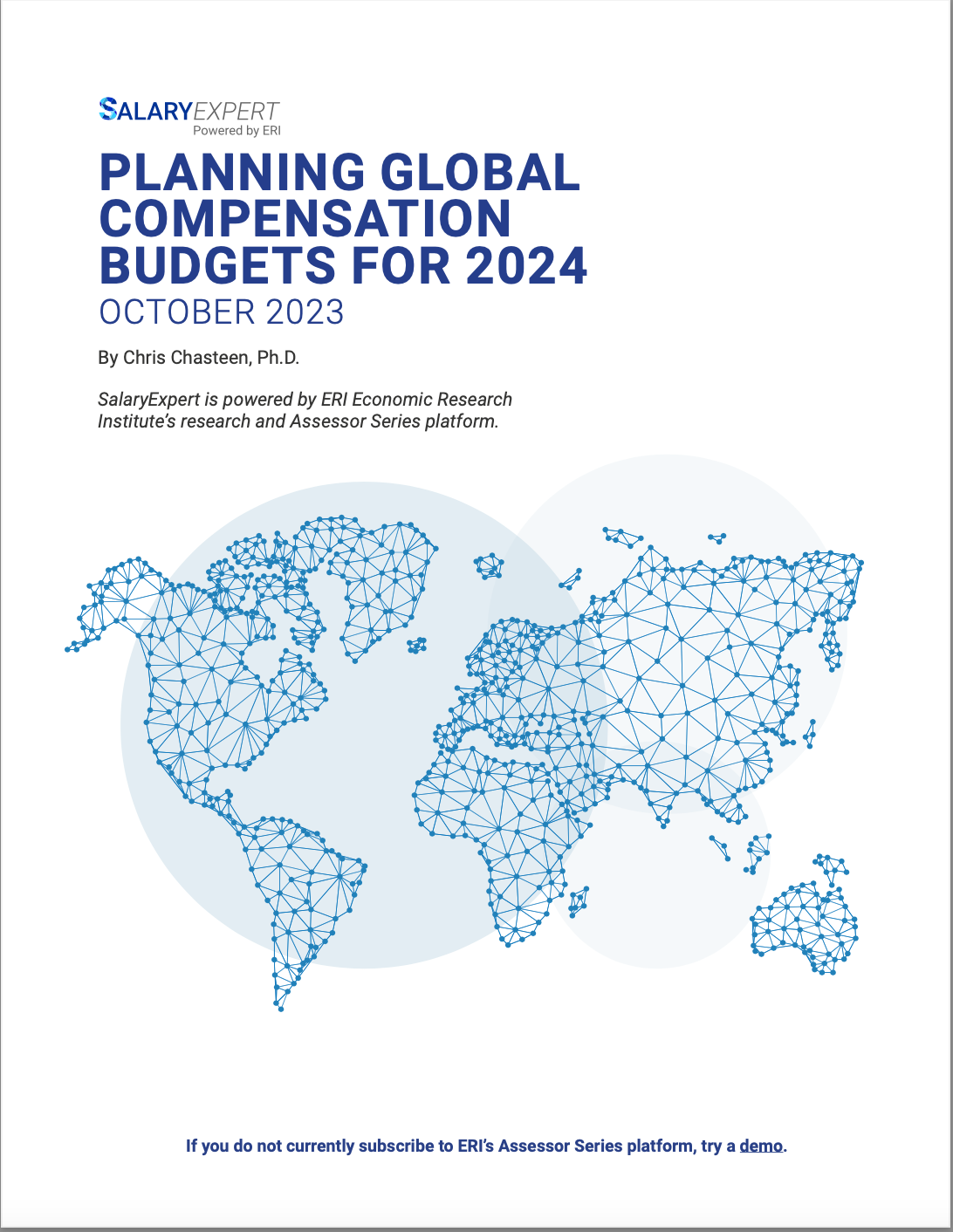 Learn about trends in salary increases and other economic factors, such as inflation, to make better decisions for global compensation budgeting
Download Now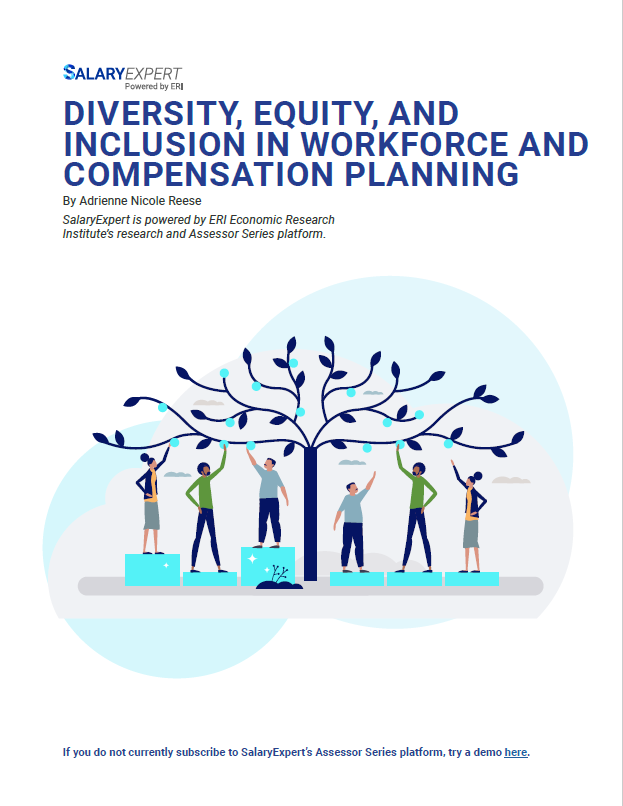 This white paper discusses the background, purpose, and benefits of diversity, equity, and inclusion, primarily regarding compensation planning. Additionally, it examines strategies for developing and implementing DEI practices and utilizing SalaryExpert's tools.
Download Now